On Location Photography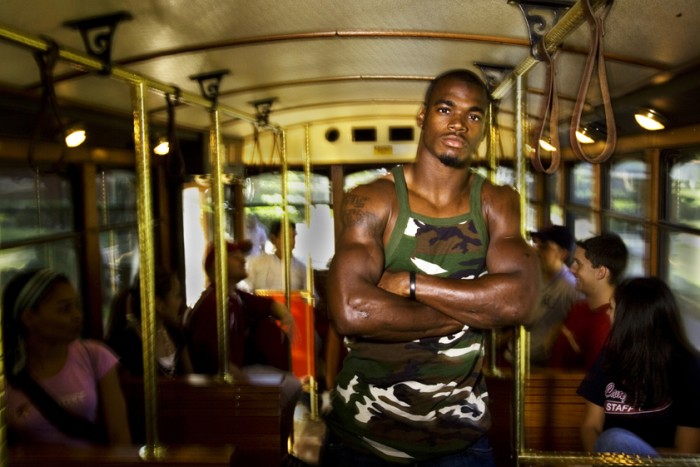 How important is on location photography? It provides a setting to tell the story of the image in a much more authentic way. Hey Sooner fans, if you have been to the OU campus and caught a ride on one of their trolly-esque buses, you might have thought what a cool location this would be for a photo shoot.
OU alumni Adrian Peterson was down with it. This is not a television commercial where life comes to a screeching hault at the commands of a producer. So, let's keep the busses on schedule, kids need to get to class and your subject is OK with this taking a a little bit of time, just don't get over zealous. Arrive early, bring an assistant or two, test the light, no room for light stands, no power for the strobes, take a ride on the bus (b/c students have to get to class) & know that when the star of the show arrives you are going to make a Classic Image. Thanks SI for sending me to OK for a cool photo op.